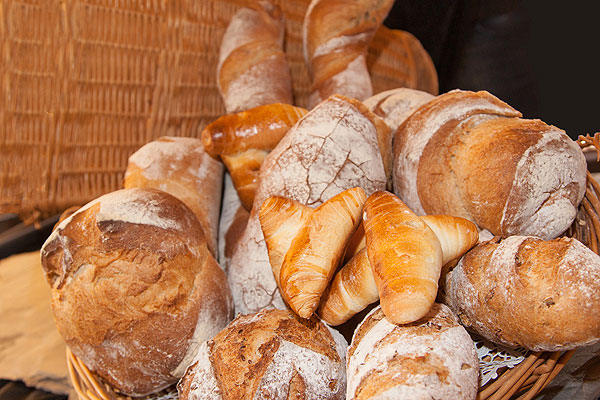 Fresh and crispy
Less is sometimes more. This old adage also applies in the bakery. To delight you daily with freshly baked high-quality breads and pastries, we focus on just a few breads and bakery products, which are produced by hand according to traditional recipes: whole grain, St. Galler, rye, graham, sourdough and braided breads. We select the raw ingredients with care. The wheat flour, for example, has come from a quality mill in Fraubrunnen for decades.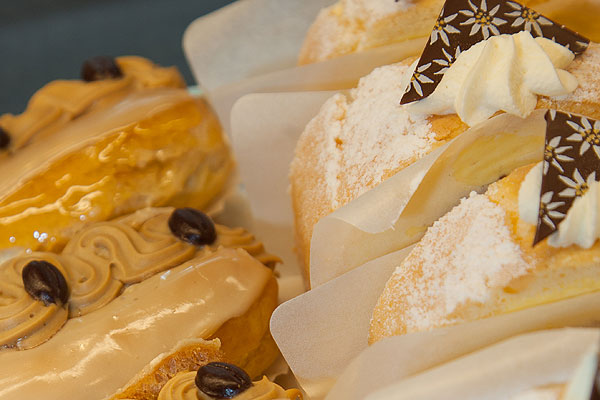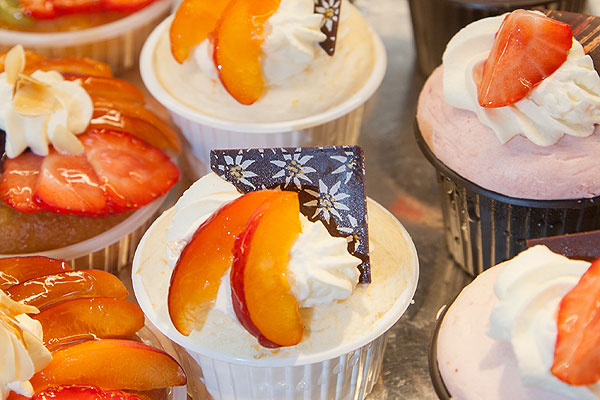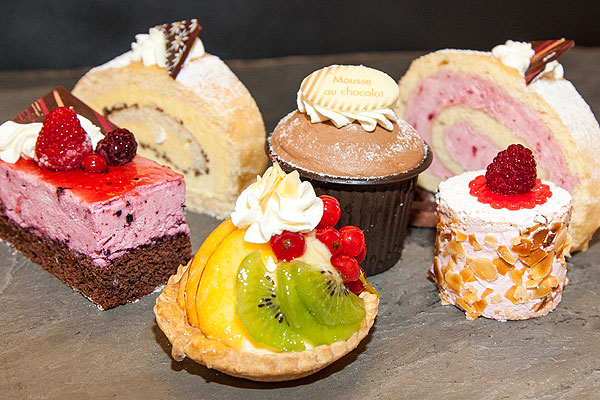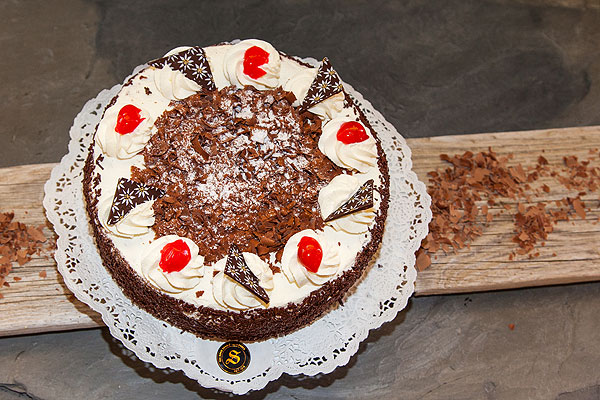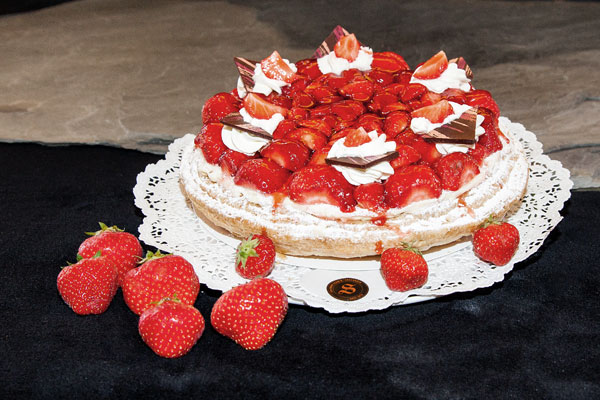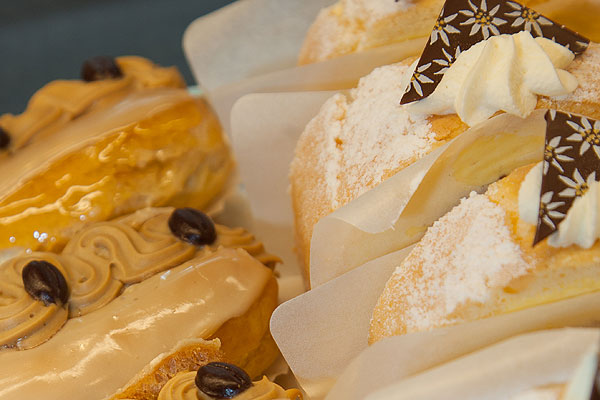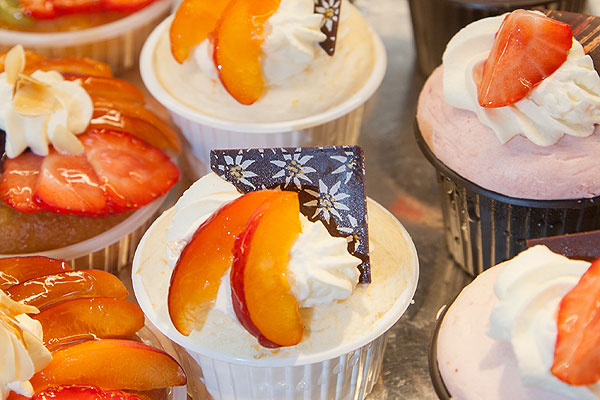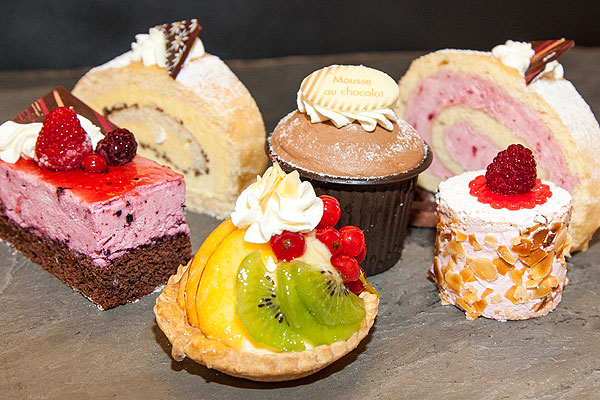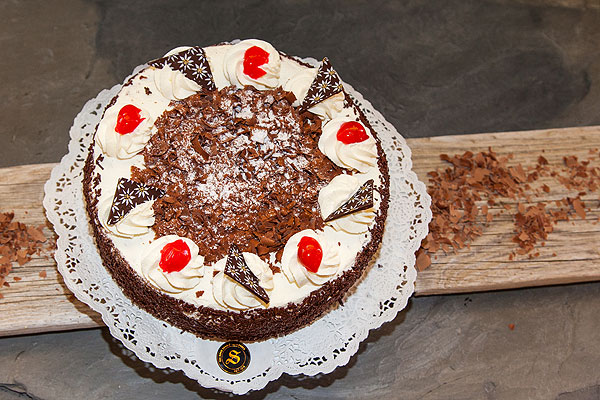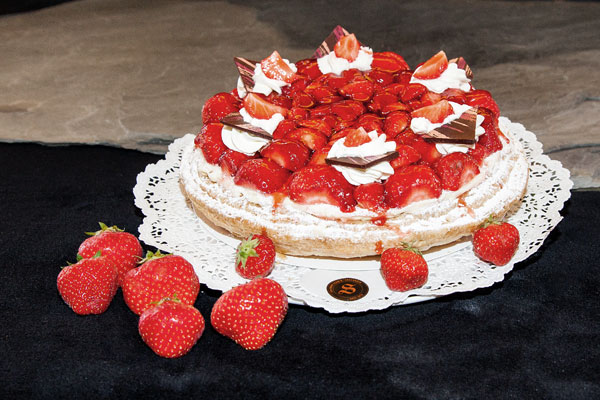 Pastry is our freestyle discipline
At Schmid's, you get everything your heart desires: from fruit tarts to nut croissants or elegant Schmid classics, among them mocha éclairs, Black Forest gateau, Kirsch gateau and the 'Japonais'. Always freshly made with care. Pastries are particularly delicious with Baileys, strawberry and tangerine mousses.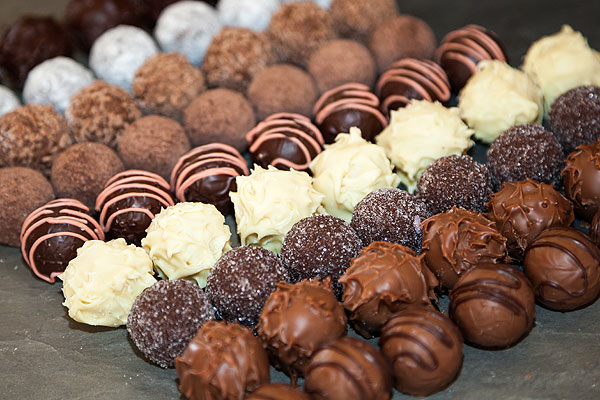 Confectionery – pure seduction
We are also enthusiastic chocolatiers. We produce our handmade chocolates specialities by hand, using the best raw materials: Adelboden-Grüessli, Wildstrubeli, Sportringli, pralines and truffles in all variations and available by the piece. Popular classics are the chocolates with Marc de Champagne and Grand Marnier, the whisky truffles and our fine confectionery.
We are especially in our element before Easter, when nearly one hundred chocolate bunnies go into production. Entirely made by hand, from the tips of their ears to the bottom of their paws – and with very elaborate decoration. A wonderful gift that will not only delight the hearts of children.