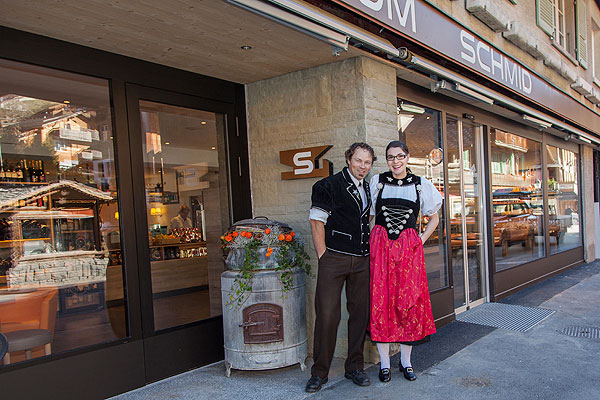 With passion and creativity
Since autumn 2014, we have been the 4th generation in the business, supported by a motivated 20-person team. Together we will do everything in order to please you as a guest and customer and to lead the traditional company gently into the future.
Marc Schmid and Nadja Bieri
The company history in briefl
Four generations have developed this family business for over 100 years. It all began in 1915 with a small bakery in Ausserschwand. The expansion began in 1936. Founder Adolf Schmid built a large house at the present location, where a guesthouse with a confectionery and pastry shop and «Liquor-Stube», along with a covered terrace, found its clientele. The 2nd and 3rd generations, the Schmid-Blum and Schmid-Grossenbacher families, continued to develop and consolidate the company.